The Taste of Argan Oil source and sell rare artisan Argan Oil made by traditional partner cooperatives in Morocco.
The video showcases the story behind the brand and positions the Argan Oil as a gourmet product in the fine food and chef industry.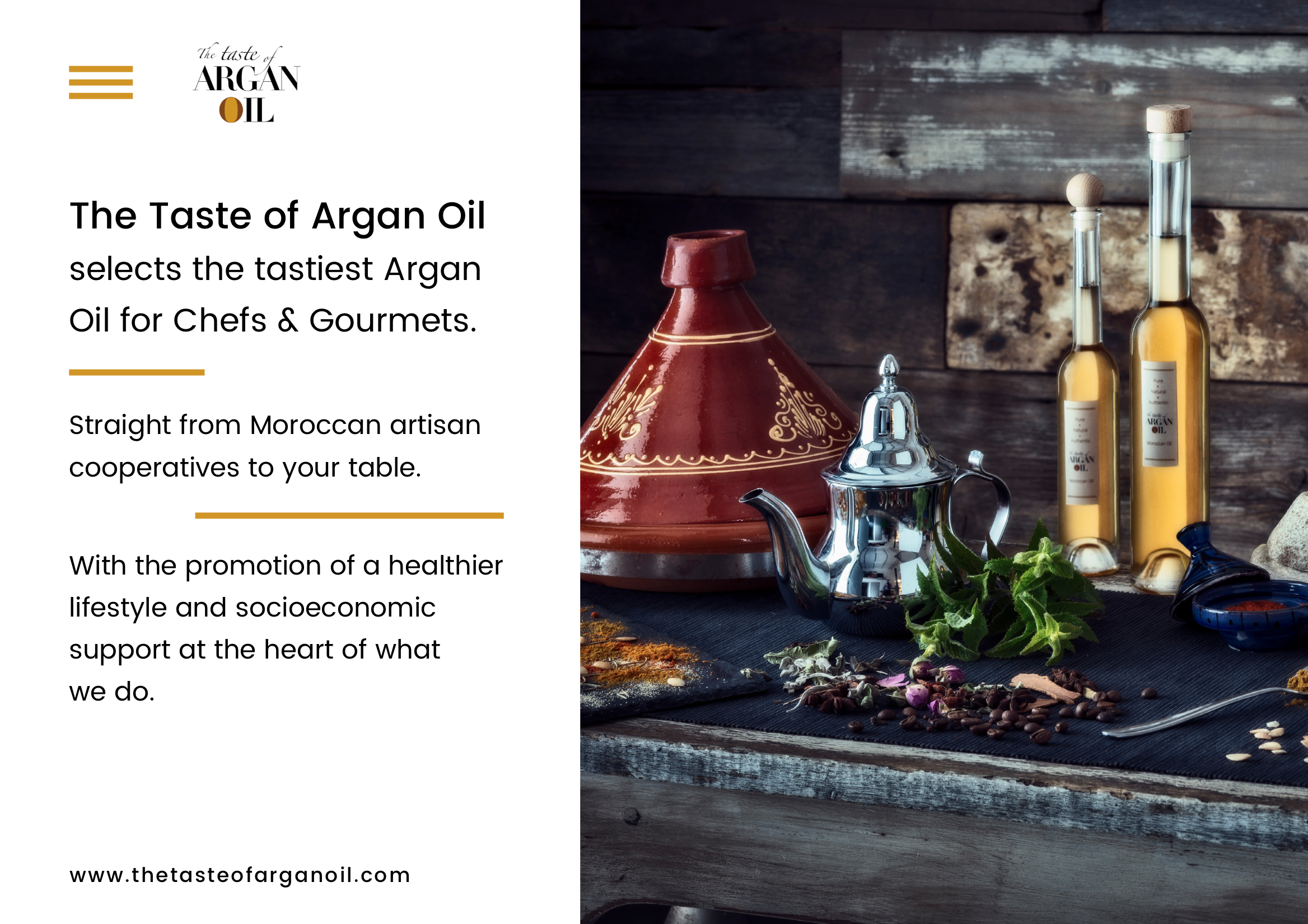 The design of a fully interactive eBook helps showcase Argan Oil recipes and brand videos without an internet connection, making it the ideal sales tool at food shows and markets.