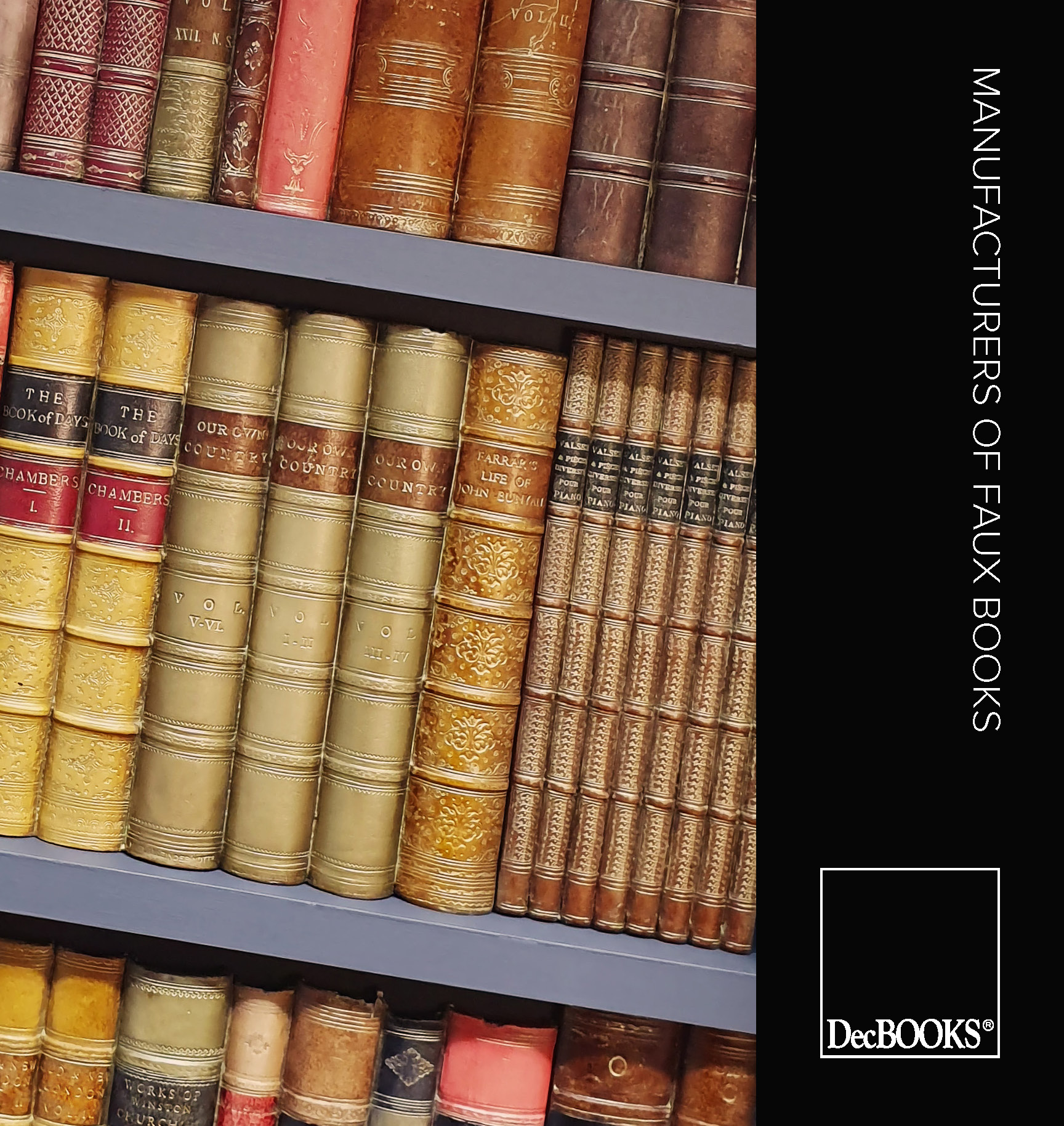 Create a new brochure for DecBOOKS®
Decora Mouldings create handmade DecBOOKS®, which are extensively used by the design trade to create false bookcases and libraries, conceal doors or plasma screens, applying to furniture, panelling and radiator cabinets or simply filling empty bookshelves.
The 40-page brochure showcases the DecBOOKS® products to its design-orientated audience.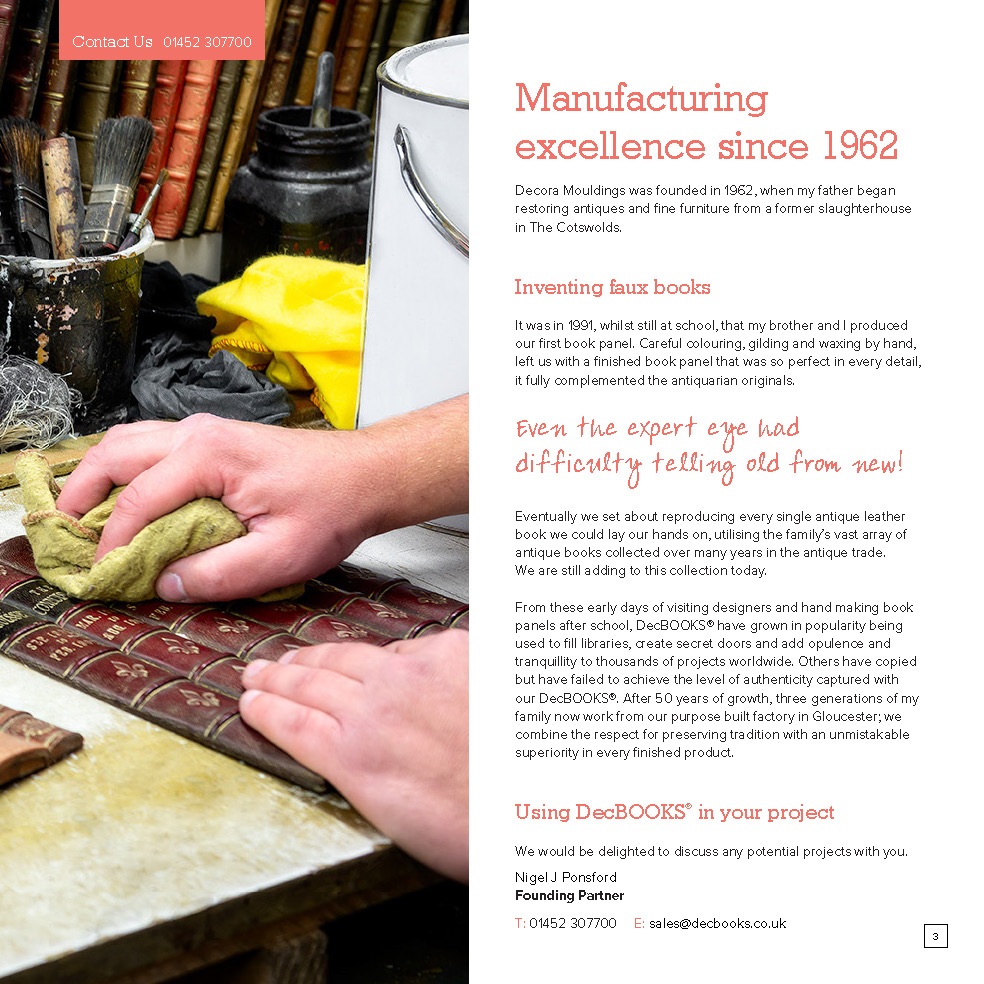 "It's been a pleasure working with Janina over various projects and I have been very impressed with the fast turn around and the final outcome is always good."