Client
The Taste of Argan Oil source and sell rare artisan Argan Oil made by traditional partner cooperatives in Morocco.
Brand reach: International
 
The Project
The brief was to showcase the story behind the brand and position the Argan Oil as a gourmet product in the fine food and chef industry.
Purpose
Website   |    Social Media   |   PR
Skills
Animation   |    Concept Design
Collaborated with
Jamie Raftery (The Holistic Chef)
Andy Hockridge (Imagemaker Studios)
 
The Project
The brief was to develop a sales tool to introduce potential customers to The Taste of Argan Oil. The outcome of this project was the design and crafting of a fully interactive eBook that could showcase Argan Oil recipes and brand videos without an internet connection, making it the ideal sales tool at Food Shows and Markets.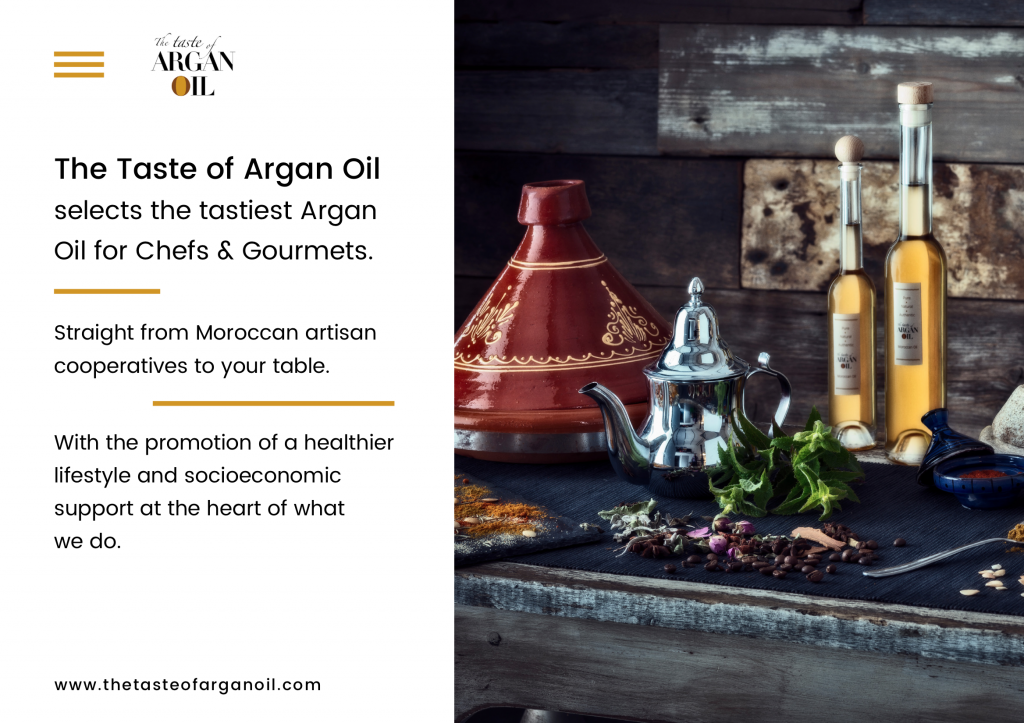 Purpose
Sales Tool
Skills
Concept Design   |   Interface Design
 
Other Projects
Art Directing Product Photography   |    Bilingual Product Labels   |    Branding   |    Business Card   |     Logo Design   |    Social Media Post Designs