Design for social change
Janina founded Janina Neumann Design with the vision of "Design for social change". Janina started to develop this vision in 2013 during her Art & Design Foundation Course when she explored inequalities around the world. Janina then studied how to use design as a medium to raise awareness and how to develop personal commitment from individuals so that they could deliver social value. When Janina left University in 2016, she decided that she needed to implement this vision herself and so Janina founded JND. 
Janina is particularly passionate about supporting organisations that promote inclusion by connecting people with different backgrounds to share their insights, experience, and skills. Janina finds this important because it helps to build people's networks and confidence to try out new activities, which has a significant effect on their personal and professional development.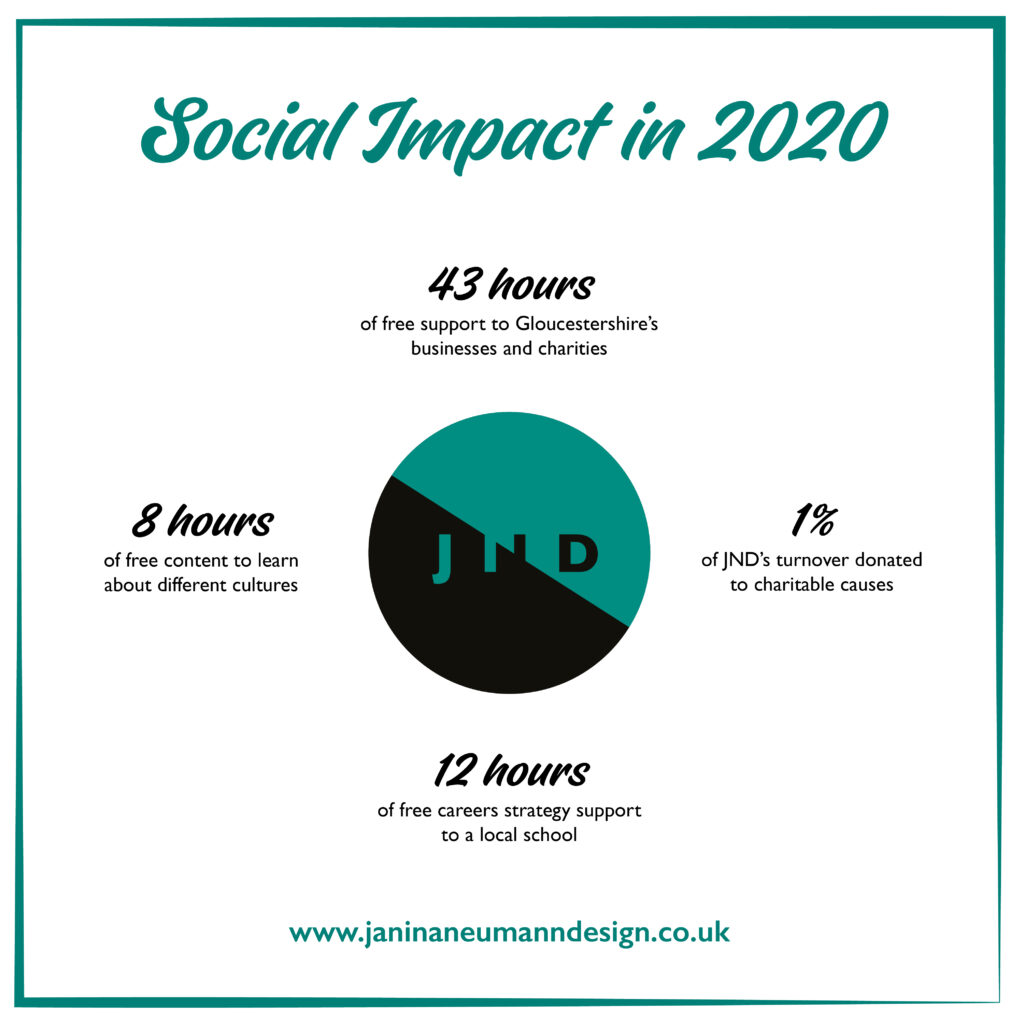 Supporting charities and social enterprises
Social Enterprise
Janina Neumann Design is a proud supporting member of Social Enterprise UK. The membership helps support SEUK's mission of "creating a favourable environment in which social enterprises can thrive".
Donations
Business has great power in creating positive change in the community, and JND is proud to support local and national charities make a great impact by donating 1% of JND's turnover to charities such as Help Refugees and Woodland Trust. Janina also supports charities by offering free one-to-one sessions for charities on a monthly basis.
JND is committed to operating in a way that is mindful of the environment and aims to keep its impact on the earth's resources to a minimum.
UN Sustainable Development Goals
Since becoming a delivery partner for The Growth Hub Gloucestershire in 2019, Janina is pleased to support local businesses, charities, and social enterprises with free advice and guidance on building their brand identity and gaining additional investment.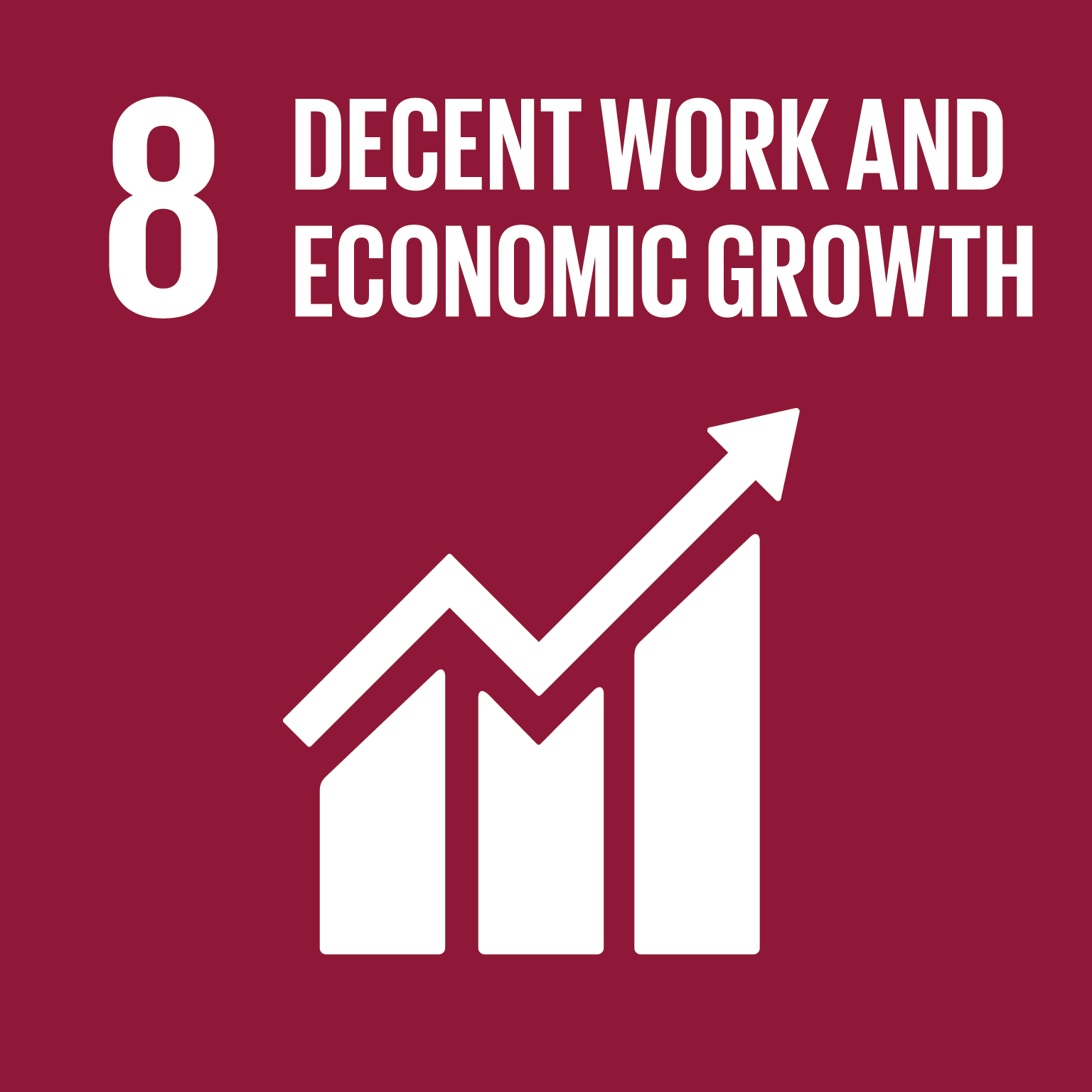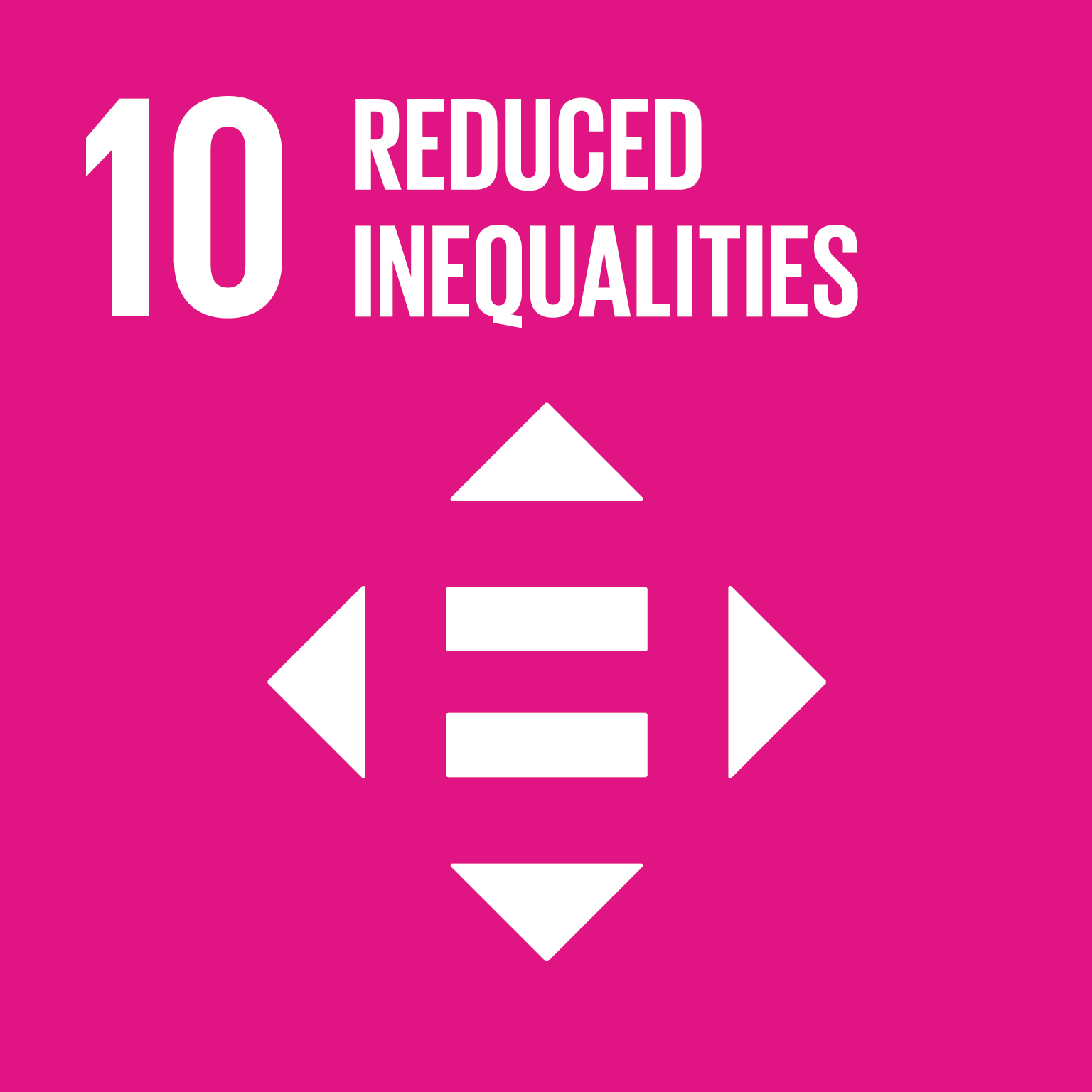 Team Member at the SIETAR UK's Refugees and Asylum Seekers Project
"Thanks for a wonderful session on brand recognition today. Really inspiring and this has greatly focussed our attention on creating an overarching brand, to our subsidiary activities. The businesses feels much more aligned. Thank you 🌸."
"Janina provided great advice in a caring and friendly way. She was encouraging and supportive, and I feel lucky to have had the benefit of her experience. She has definitely pointed me in the right direction, and I'm so grateful for her time and help."